S355J2G3 Plate Suppliers, S355J2G3 Steel Plate, S355J2G3 German Steel Plates
S355J2G3 Plate Stockists, EN 10025-2 S355J2G3 high strength structural steel plate, S355J2G3,S355J2G3 STEEL,S355J2G3 PLATE, EN 10025 S355J2G3 steel plate
EN 10025 S355J2G3 steel steel plate suppliers in India, S355J2G3 EN10025 Normalized Steel Plates – India, S355J2G3 EN10025 Normalized Steel Plates, S355J2G3 Chemical Composition, S355J2G3 Physical Properties, S355J2G3 Datasheet, High Tensile Structural, S355J2G3 Steel Plates,S355J2G3 Plate Supplier, S355J2H Plate Stockist, S355J2H Plate Supplier, S355J2H Plate Manufacturer, S355J2H Plates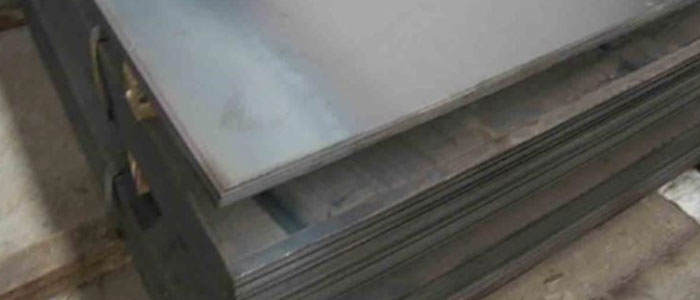 MD Exports LLP is a S355J2G3 Plate stockholders and suppliers, delivering to the whole of the world.we are ISO 9001:2008 accredited and supplies S355J2G3 Plate to internationally approved quality standards for applications. Offshore & Structural Steel Plate have excellent quality to fully satisfy customer's requirements.
The S355J2G3 Plate supplied by us are accepted by clients in various spheres of the industries ranging from basic industries such as Sugar, Paper, Textile, Dairy, Engineering to more complex such as Oil & Gas, Petrochemical, Chemical & Fertilizers, Power Generation and Nuclear Industries.
MD Exports LLP alloys Inc. specializes in S355J2G3 Plate .With years of experience in manufacturing S355J2G3 Plate we offer high quality, lower cost but the best service. As a result to that our export account today is in various countries like Saudi Arabia (KSA), Kuwait, Qatar, Oman, Yemen, UAE, Iran, Turkey, Kazakhstan, Greece, Singapore, Thailand, Indonesia, Vietnam, South Africa, South America, Brazil, India, Australia, Egypt.We welcome your inquiries.
We offer high grade S355J2G3 Plate at affordable price. These S355J2G3 Plate are manufactured using finest grade raw material available to ensure international quality. These S355J2G3 Plate are available in different shape size and thickness according to the needs of our customer. Owing to highly experienced group of qualified professional and use of latest technology machinery, MD Exports LLP have supplied high quality S355J2G3 Plate and profiles to customers throughout the worldwide.
As well as being available from stock all S355J2G3 Plate can be cut to size and shape according to your fabrication and design requirements and all work is governed by our independently accredited and regularly audited quality systems.Our S355J2G3 Plate are sourced from the highest quality steel manufacturers in the world and, like all our suppliers, these manufacturers have been vetted and assessed by our procurement team.
What is S355J2G3 Plate ?
S355J2G3 is a non-alloy structural steel according to steel standard EN10025:1990. This standard has now been replaced by EN10025-2:2004 and steels with the S355J2G3 designation are now known as S355J2.J2 means minus 20 centigrade impacting test,G3 means supplying condition and deoxidation measures (Semikilled steel).
We are Stockholder & Distributors of Boiler Quality, Pressure Vessel, High Tensile Steel Plates in Grades S355J2G3, S355J2G3+N, ST52-3, ST52-3N, S355J2H, S355J2+N, ST52.0, E355, P355N, S355JO, High Temperature Service SA515 Grade 70, SA515 Grade 60, Low Temperature Service SA516 Grade 70, SA 516 Grade 60, ASTM A515 Grade-70, ASTM A515 Grade-60, ASTM A516 Grade-70, ASTM A516 Grade-60, SA537 Class 1, SA537 Class 2, ASTM A537 Class-1, ASTM A537 Class-2, Hardox 400, Hardox 450, Hardox 500, Plates RAEX 400, RAEX 450, RAEX 500, FORA 400, FORA 450, FORA 500, ABRAZO 400, ABRAZO 450, ABRAZO 500, NICRODUR 400, NICRODUR 450, NICRODUR 500, BRINAR 400, BRINAR 450, BRINAR 500, DUROSTAT 400, DUROSTAT 450, DUROSTAT 500, Dillidur 400V, Dillidur 500V, AR200, AR250, AR400, AR450, AR500, 200 HBW, 250 HBW, 400 HBW, 450 HBW, 500 HBW, 200BHN, 250BHN, 400BHN, 450BHN, 500BHN, TISCRAL, SAILHARD, JISCRAL Wear Resistant & Abrasion Resistant Steel Plates, ARMOX 500, ARMOX 500T, RAMOR 500, ARMOUR Plates for High Ballistic Protection, S690QL, S700MC, Dillimax 690T, Maxil 690, Naxtra 70, Supralsim 690, Weldox 700E, QstE 690 TM HSLA Plates, SAILMA 300, SAILMA 300HI, SAILMA 350, SAILMA 350HI, SAILMA 410, SAILMA 410HI, SAILMA 450, SAILMA 450HI, LRS Grade A, ABS Grade A, GL Grade A, DNV Grade A for Ship Building, AH-36, DH-36, EH-36, ASTM A36/A36M, IS-2062 Grade A, IS-2062 Grade B, SS400, S235JR, S275JR, S355JR, S355JO, S355J2, S355J2+N, S355J2G3, ASTM A283 Grade A, B, C D, C-40, C-45, AISI 1045, C-60, C-70, EN-8, EN-9, AISI 4140, EN-19, AISI 4340, EN-24
S355J2G3
Steel Standard: EN 10025-2
Rolling Type:Structural steel plate,low alloy steel plate
Thickness:2mm-650mm
Width:1000mm-4200mm
Length:3000mm-18000mm
Heat Treatment:As rolled/Control-rolled/Normalised
Technical Requirements & Additional Services:
♦ Low temperature impacting test
♦ Rolling under standard NACE MR-0175 (HIC+SSCC)
♦ Ultrasonic test under EN 10160,ASTM A435,A577,A578
♦ Issued Orginal Mill test certificate under EN 10204 FORMAT 3.1/3.2
♦ Shot blasting and Painting,Cutting and welding as per end user's demands
Mechnical property for S355J2G3 low alloy steel:
Thickness (mm)
S355J2G3
≤ 16
> 16 ≤ 40
> 40 ≤ 63
> 63 ≤ 80
> 80 ≤ 100
> 100 ≤ 150
> 150 ≤ 200
> 200 ≤ 250
> 250
Yield strength (≥Mpa)
355
345
335
325
315
295
285
275
265
< 3
≥ 3 ≤ 100
> 100 ≤ 150
> 150 ≤ 250
> 250
Tensile strength (Mpa)
510-680
470-630
450-600
450-600
450-600
Chemical composition for S355J2G3 low alloy steel (Ladle Analysis Max%)
Main chemical elements composition of S355J2G3
Thickness(mm)
C
Si
Mn
P
S
N
Cu
T≤16
0.20
0.55
1.60
0.025
0.025
…
0.55
16<T≤40
0.20
40<T
0.22
S355J2G3 EN10025 Normalized Steel Plates
S355J2G3 Plate Grade and Specification
| | |
| --- | --- |
| Thicknesses: | 3 mm – 250 mm |
| Widths: | 4 m |
| Lengths: | up to 20 m |
S355J2G3 Plate Processing
The majority of normal processing can be performed on S355J2G3 Plate .
MD Exports LLP Offers Following Processing for S355J2G3 Plate :
Price of S355J2G3 Plate
Typical Application of S355J2G3 Plate
Ship building
Construction
Mechanical manufacturing
S355J2G3 Plate Packing & Shipping
Each order of S355J2G3 Plate is packed according to the customer' s standards including preparation for export such as wooden case, pallet or according to customer's requirement All shipping documentation is provided for S355J2G3 Plate delivery from mill to customer.
Every assignment begins with a visit of our experienced sales representative who assesses the volume / weight of the belongings and brief the client about the nature of packing required as well as various documentation formalities when moving from India.
Supply Area :
We Supply Our S355J2G3 Plate to various countries like Saudi arabia, Kuwait, Qatar, Oman, Yemen, UAE, Iran, Turkey, Kazakhstan, Greece, Singapore, Thailand, Indonesia, Vietnam, South Africa,South America,Brazil, India, Australia, Egypt.
S355J2G3 Plate Inventory
S355J2G3 Plate Application Industries
MD Exports LLP offer a broad range of S355J2G3 Plate through a worldwide network of stock-keeping branches.these S355J2G3 Plate is use in various industries like:

Fertilizers Industry
Aerospace Industry
Nuclear Power Plant Industry
Chemical Industry
Oil & Gas Industry
Refineries Industry
Petrochemical Industry
Paper Industry
MD Exports LLP inc is largest suppliers of S355J2G3 Plate . we are supplying S355J2G3 Plate in Saudi arabia, Kuwait, Qatar, Oman, Yemen, UAE, Iran, Turkey, Kazakhstan, Greece, Singapore, Thailand, Indonesia, Vietnam, South Africa, Colombia, South America, Brazil, India, Australia, Egypt. Saudi Arabia, Iran, Iraq, United Arab Emirates, Qatar, Bahrain, Oman, Kuwait, Turkey, Egypt, Yemen , Syria, Israel, Jordan, Cyprus, Singapore, Malaysia, Indonesia, Thailand, Vietnam, South Korea, Japan, Sri Lanka, Maldives, Bangladesh, Mayanmar, Taiwan, Cambodia, Argentina, Bolivia, Brazil, Chile, Venezuela, Colombia, Ecuador, Guyana, Paraguay, Uruguay, United States Of America, Canada, Mexico, Panama, Costa Rica, Puerto Rica, Trinidad And Tobago, Jamaica, Bahamas, Denmark, Russia, Norway, Germany, France, Italy, United Kingdom, Spain, Ukraine, Netherland, Belgium, Greece, Czech Republic, Portugal, Hungary, Albania, Austria, Switzerland, Slovakia, Finland, Ireland, Croatia, Slovenia, Malta, Nigeria, Algeria, Angola, South Africa, Libya, Egypt, Sudan, Equatorial Guinea, The Republic Of Congo, Gabon, Europe, Africa, Asia, North America, South America, Middle East, Far East. We assured our client that we are standing behind our product which we have supplied as well as we issued a quality certificate along with our product which we manufacture supplies and exports.
S355J2G3 EN 10025 Steel Plates, En 10025 S355j2g3 Offshore Steel Plates, En 10025 S355j2g3 Pressure Vessel Steel Plates, En 10025 S355j2g3 Abrasion Resistant Steel Plates, Wnr 1.057 Plates, En 10025 S355j2g3 Structural Steel Plates Manufacturer & Suppliers
We are also manufacturers, suppliers, exporters and stockists of Stainless Steel plate, Quenched & Tempered Steel plate , Pressure Vessel Steel plate, High Strength Steel plate, High Nickel Alloy plate, HIC plate, Corten Steel, Clad plate, Alloy Steel plate
EN 10025 S355J2G3 Plates Equivalent Grades :
Grade
S355J2G3 EN 10025 Material #:1.057
Comparison of steel grades
EN 10025 S355J2G3
DIN 17100
St 52-3 N
UNI 7070
Fe 510 D
BS 4360
50 D
UNE 36.080
AE 355 D
EN 10025 S355J2G3 Plates Chemical Composition :
Grade
Chemical elements
C** max.
Si
max.
Mn max.
P max.
S
max
Cr
max.
Mo
max.
Ni
max.
Cr+Mo+Ni
max.
Al min.
%, by mass
0,22
0,55
1,60
0,035
0,035
0,30
0,08
0,30
0,48
0,020
S355J2G3
Permissible deviation
+ 0,02
+ 0,03
+ 0,04
+0,05
+0,005
+ 0,05
+ 0,03
+ 0,05
–
– 0,005
EN 10025 S355J2G3 Plates Mechanical Physical properties:
Diameter in mm
tR ≤ 100mm
100< tR ≤250mm
250< tR ≤500mm
500< tR ≤1000mm
Diameter in mm
315
275
265
–
Rm min (N/mm2)
490
450
450
–
A % min.
l-longitudinal
20
18
18
–
tr -transverse
–
12
12
–
KV min (J)
l-longitudinal
35
30
27
–
tr -transverse
–
20
15
–
Types Of EN 10025 S355J2G3 Plates
1.057 Steel Plate
S355J2G3 EN 10025 Structural Steel Plates
Pressure Vessel DIN 1.057 Steel Plates
EN 10025 S355J2G3 Steel Plates Stockholder
WNR 1.057 Plates
Steel DIN 1.057 Sheets
High Tensile EN 10025 S355J2G3 Plates
EN 10025 S355J2G3 Hot Rolled Steel Plates
EN 10025 S355J2G3 Plate
DIN 1.057 Yield Steel Plates
High Strength Low EN 10025 Steel Plate
EN 10025 S355J2G3 Yield Steel Plates Suppliers
DIN 1.057 Hot Rolled Steel Plates Stockist

EN 10025 S355J2G3 Plates
EN 10025 Yield Steel Plates
S355J2G3 EN 10025 Yield Plates
DIN 1.057 Plates
S355J2G3 EN 10025 Sheet
EN 10025 S355J2G3 Sheets
EN 10025 S355J2G3 High Tensile Steel Plates
DIN 1.057 Structural Steel Plate
S355J2G3 EN 10025 Offshore Steel Plates
S355J2G3 EN 10025 Abrasion Resistant Steel Plates
DIN 1.057 Plates Manufacturer
DIN 1.057 High Tensile Steel Plates Exporter in India
EN 10025 S355J2G3 Steel Plate Distributors.
Specialized in:
EN 10025 Yield Steel Plates, S355J2G3 EN 10025 Abrasion Resistant Steel Plates, DIN 1.057 Abrasion Resistant Steel Plates, Steel DIN 1.057 Sheets, EN 10025 S355J2G3 High Tensile Steel Plates, Pressure Vessel DIN 1.057 Steel Plates, DIN 1.057 Plates, WNR 1.057 Plates, EN 10025 S355J2G3 Sheets, DIN 1.057 Yield Steel Plates, S355J2G3 EN 10025 Yield Plates, EN 10025 S355J2G3 Steel Plates, EN 10025 S355J2G3 Plates, High Tensile EN 10025 S355J2G3 Plates, EN 10025 S355J2G3 Hot Rolled Steel Plates, DIN 1.057 High Tensile Steel Plates Exporter, EN 10025 S355J2G3 Yield Steel Plates Suppliers, DIN 1.057 Steel Plates, S355J2G3 EN 10025 Structural Steel Plates, S355J2G3 EN 10025 Offshore Steel Plates, DIN 1.057 Hot Rolled Steel Plates Stockist, DIN 1.057 Plates Manufacturer, EN 10025 S355J2G3 Steel Plate Distributors, High Strength Low EN 10025 Steel Plate, DIN 1.057 Structural Steel Plate, EN 10025 S355J2G3 Steel Plates Stockholder
Project reference list
| Year | Client | Description | Destination |
| --- | --- | --- | --- |
| 2010 | Petrofac | S355J2G3 Plate | Saudi Arabia |
| | Weiss | High Tensile Steel Plates | UAE |
| | Larsen & Toubro | S690QL | UAE |
| | Larsen & Toubro | S690QL Plate | Czech Rep. |
| | NPCC | S690QL Plates, S355J2G3 Plate | India |
| | NPCC | S690QL Plate, S355J2G3 Plate | India |
| | ODS | Wear Plates | India |
| | Krohne | Abrasion Resistant Steel Plates | India |
| | Elster Instromet | Abrasion Resitant Steel Plates, S355J2G3 Plate | Brazil |
| | SK Engineering | Welten 780E, S355J2G3 Plate | Nigeria |
| 2009 | Weiss | ESSAR 400 Plates | Canada |
| | Teekay | ESSAR Plates | Norway |
| | Gulf Commercial | A204 Gr.B Plate | UAE |
| | Skywell | A204 Gr.B Plate | China |
| | Perenco | A204 Gr.B Plate , S355J2G3 Plate | UK |
| | Ruain | 16Mo3 Plates | Yemen |
| | Ruain | S355J2G3 Plate | Yemen |
| | Ruain | S355J2G3 | Yemen |
| | Alderley | S355J2G3 Plate | UK |
| | ODS | S355J2G3 Plate, S355J2G3 Plate | Brazil |
| | Gastech | S355J2G3 Plates | India |
| | OMV | S355J2+N, S355J2G3 Plate | Austria |
| | Alderley | S355J2+N Equivalent | UAE |
| | BP | S355J2+N Pipes | UK |
| | Fiscal | S355J2+N Pipes | UK |
| | Oil & Gas | S355J2+N Specification | UK |
| | Fiogaz | s355j2+n Steel Plate | Turkey |
| | Skywell | S355J2G3 Plate | China |
| | IDC | S355K2G3 Plate | UAE |
| | Stroy Gaz | S355 | UAE |
| | ODS | S355J2 Plate, S355J2G3 Plate | Brazil |
| | ODS | S355J2 Plate, S355J2G3 Plate | Ghana |
| 2008 | Perenco | EN Standard Plates | UK |
| | Statoil/KOS | EN Standard Plate , S355J2G3 Plate | Norway |
| | Vizir/BP | IS 2062 E350 Plates | Azerbaijan |
| | Petrobas/KOS | IS 2062 E350 C Plates , S355J2G3 Plate | Brazil |
| | ONGC/Larsen &Toubro | Sailma Plates | India |
| | Repco | SA 516 Gr.60 Plate | Nigeria |
| | Technip | Boiler Steel Plates | Yemen |
| | Seiko/Weiss | S355MC Plate | Austria/USA |
| | Hess/Binaguna | S355MC Plates | Indonesia |
| | Fortune/Gulf Commercial | S355MC | UAE |
| 2007 | Gusto | S355MC Plates | Angola |
| | Socrates | S355MC | Italy |
| | CNOOC | Corten B Plate | China |
| | Chevron/Petrobras | Corten Plate | Brazil |
| | ODS/SBM | Corten Steel Plates | Brazil |
| | Oval/Modec | Corten Steel | Brazil |
| | ODS/SBM | Alloy Steel Plate | Brazil |
| | Krohne/Shell | Sa 387 Gr.11 Plates | Nigeria |
| | Alderley/BP | SA 387 Gr.22 Plates | UK |
| | Skeltonhall | SA 387 Gr.11 Plate, S355J2G3 Plate | Algeria |
| | Petrogas/E-ON | Alloy Steel Plates | Germany |
| | Gulf Equipment/Aramco | Alloy Steel Plate | Saudi Arabia |
| | Adgas | Alloy Steel Plate, S355J2G3 Plate | Turkey |
| 2006 | GUPCO | SA 387 Gr.11 Plate | Egypt |
| | BP/AICO | SA 387 Gr.22 Plate, S355J2G3 Plate | Azerbaijan |
| | Bluewater | Sa 387 Gr.5 Plate | United Kingdom |
| | Exxonmobil | SA 572 Gr.50 Plate | Angola |
| | Shell Nigeria | Alloy Steel Plate SA 387 | Nigeria |
| | ARAMCO | SA 387 | Saudi Arabia |
| | Marubeni | SA 387 Plates | Nigeria |
| | ONGC | SA 387 Plates | India |
| | Integrotech | ASTM A387 Plate | Poland |
| | OMV | ASTM A387 GR.11 CL.2 | Austria |
| | ConocoPhillips | ASTM A 387 GR.22 CL.2 | Indonesia |
| | ARAMCO | 537 Plates Cl.1 | Saudi Arabia |
| 2005 | MOL | 537 Plates | Hungary |
| | ODS | Alloy Steel Plate, S355J2G3 Plate | Saudi Arabia |
| | TMA-Joy | High Tensile Steel Plates | China |
| | ODS | S690QL, S355J2G3 Plate | Malaysia |
| | Progetti Europa | S690QL Plate | Egypt |
| | Esso | S690QL Plates, S355J2G3 Plate | Norway |
| | CTCI | S690QL Plate Manfacturer | Taiwan |
| | Kangean | Wear Plates | Indonesia |
| | Husky/PVF | Abrasion Resistant Steel Plates | Canada |
| | Devon Energy | Abrasion Resitant Steel Plates | China |
| | Gaz de France | Welten 780E | Netherlands |
| | Total E+P | ESSAR 400 Plates, S355J2G3 Plate | Indonesia |
| | PTT | ESSAR Plates, S355J2G3 Plate | Thailand |
| | Shell | A204 Gr.B Plate | Nigeria |
| | Sui Southern | A204 Gr.B Plate | Pakistan |
| | Gaz de France | A204 Gr.B Plate , S355J2G3 Plate | Netherlands |
| 2004 | Exxonmobil/Hyundai | 16Mo3 Plates | Angola |
| | HL Engineering | S355J2G3 Plate | Malaysia |
| | Sui Northern | S355J2G3 , S355J2G3 Plate | Pakistan |
| | BP | S355J2G3 Plate | Algeria |
| | Sui Southern | S355J2G3 Plate | Pakistan |
| | ONGC/HHI | S355J2G3 Plates | India |
| | Gaz de France | S355J2+N | Netherlands |
| 2003 | Exxonmobil/Hyundai | S355J2+N Equivalent | Angola |
| | Saudi Aramco | S355J2+N Pipes | Saudi Arabia |
| | Nuovo Pignone | S355J2+N Pipes | Egypt |
| | ONGC | S355J2+N Specification | India |
| | QP/SMOE | s355j2+n Steel Plate , S355J2G3 Plate | Qatar |
| | QP | S355J2G3 Plate, S355J2G3 Plate | Qatar |
| | Saipem | S355K2G3 Plate | Nigeria |
| | MOL | S355 | Hungary |
| | Single Buoy Moorings | S355J2 Plate | Brazil |
| | Hyundai | S355J2 Plate, S355J2G3 Plate | China |
| | Unocal | EN Standard Plates | Holland |
| | Unocal | EN Standard Plate | Thailand |
| | Transco | IS 2062 E350 Plates | United Kingdom |
| | Yokagawa | IS 2062 E350 C Plates | Indonesia |
| | Toyo Engineering | Sailma Plates , S355J2G3 Plate | Brazil |
| | Sui Southern | SA 516 Gr.60 Plate | Pakistan |
| | Murphy Pipelines | Boiler Steel Plates | U.K. |
| | Haland | S355MC Plate | Norway |
| 2002 | Global Process | S355MC Plates | Malaysia |
| | Bhatia Brothers | S355MC , S355J2G3 Plate | U.A.E. |
| | Toyo Engineering | S355MC Plates | Azerbaijan |
| | Oil and Gas Systems | S355MC | Saudi Arabia |
| | Conoco | Corten B Plate | Indonesia |
| | Shell | Corten Plate , S355J2G3 Plate | Nigeria |
| | Frontier Drilling | Corten Steel Plates | Norway |
| | SMOE | Corten Steel | Singapore |
| | Saipem | Alloy Steel Plate | Nigeria |
| | McDermott Pte Ltd | Sa 387 Gr.11 Plates | Indonesia |
| | Total Indonesia | SA 387 Gr.22 Plates | Indonesia |
| | Yokagawa | SA 387 Gr.11 Plate | Banglasdesh |
| | Sigma Technik | Alloy Steel Plates | Austria |
| | Sylhet Gas Fields Ltd | Alloy Steel Plate, S355J2G3 Plate | Bangladesh |
| | Sui Southern | Alloy Steel Plate, S355J2G3 Plate | Pakistan |
| | Tormene | SA 387 Gr.11 Plate | Russia |
| | Hyundai | SA 387 Gr.22 Plate | Indonesia |
| | PT Bac | Sa 387 Gr.5 Plate | Indonesia |
| | Hyundai | SA 572 Gr.50 Plate | Indonesia |
| | Instromet | Alloy Steel Plate SA 387 | Bangladesh |
| | Solartron ISA | SA 387, S355J2G3 Plate | Malaysia |
| 2001 | LASMO | SA 387 Plates | Pakistan |
| | Alderley | SA 387 Plates | Nigeria |
| | Alderley | ASTM A387 Plate | Malaysia |
| | Alderley | ASTM A387 GR.11 CL.2 | Brazil |
| | Hyundai | ASTM A 387 GR.22 CL.2 | India |
| | Alsthom Italia | 537 Plates Cl.1 | Qatar |
| | Black Cat | 537 Plates | Qatar |
| | Instromet | Alloy Steel Plate | Turkey |
| | Tormene | Sa 387 Gr.11 Plates | U.A.E. |
| | IGA | SA 387 Gr.22 Plates | U.K. |
| | PGNIG | SA 387 Gr.11 Plate, S355J2G3 Plate | Poland |
| | Nuovo Pignone | Alloy Steel Plates | Turkey |
| | T+T | Alloy Steel Plate | Egypt |
| | Hyundai | Alloy Steel Plate | Indonesia |
| | Yokagawa | SA 387 Gr.11 Plate, S355J2G3 Plate | Singapore |
| | Transco | SA 387 Gr.22 Plate | U.K. |
| | Haland | Sa 387 Gr.5 Plate | Norway |
| | Instromet | SA 572 Gr.50 Plate, S355J2G3 Plate | Georgia |
| 2000 | Kongsberg Offshore | Alloy Steel Plate SA 387 | Russia |
| | Nuovo Pignone | SA 387, S355J2G3 Plate | Russia |
| | Rosetti Marino | SA 387 Plates | Brunei |
| | Nuovo Pignone | SA 387 Plates | Egypt |
| | Gazoprojekt | ASTM A387 Plate | Poland |
| | Haland | ASTM A387 GR.11 CL.2 | Norway |
| | Techint | 537 Plates Cl.1 | Saudi Arabia |
| | T+T | 537 Plates | Egypt |
| | Instromet | Alloy Steel Plate, S355J2G3 Plate | Greece |
| | Ruhrgas | Sa 387 Gr.11 Plates | Hungary |
| 1999 | MOL | SA 387 Gr.22 Plates | Hungary |
| | SPIE | SA 387 Gr.11 Plate | Nigeria |
| | Brown and Root Singapore Pte | Sa 387 Gr.11 Plates | Philippines |
| | Common | SA 387 Gr.22 Plates | Poland |
| | Jordan Kent | SA 387 Gr.11 Plate | Venezuela |
| | Murphy | S355J2G3 Plate, SA 387 Gr.11 Plate | U.K. |
Available Plate Stock
DIN 1.057 High Tensile Steel Plates Stockist, Din 1.057 Sheets Exporter In India, En 10025 Hot Rolled S355j2g3 Steel Plates Dealer, En 10025 S355j2g3 Steel Plates, S355j2g3 En 10025 Plates, En 10025 S355j2g3 Sheets Exporter, En 10025 S355j2g3 Yield Steel Plates In India
Our Global Network
Contact MD Exports LLP Steel Alloys today for a best offer & competitive quotation..
Call:
Email:

[email protected]