You Are Here -> Home -> Alloy Steel -> Alloy Steel Grade->Alloy 400 Plate
Alloy 400 Plate Suppliers
Alloy 400 Plate Stockists
MD Exports LLP is a Alloy 400 Plate stockholders and suppliers, delivering to the whole of the world.we are ISO 9001:2008 accredited and supplies Alloy 400 Plate to internationally approved quality standards for applications. Alloy 400 Plate have excellent quality to fully satisfy customer's requirements.
The Alloy 400 Plate supplied by us are accepted by clients in various spheres of the industries ranging from basic industries such as Sugar, Paper, Textile, Dairy, Engineering to more complex such as Oil & Gas, Petrochemical, Chemical & Fertilizers, Power Generation and Nuclear Industries.
MD Exports LLP specializes in Alloy 400 Plate .With years of experience in manufacturing Alloy 400 Plate we offer high quality, lower cost but the best service. As a result to that our export account today is in various countries like Saudi arabia, Kuwait, Qatar, Oman, Yemen, UAE, Iran, Turkey, Kazakhstan, Greece, Singapore, Thailand, Indonesia, Vietnam, South Africa,South America,Brazil, India, Australia, Egypt.We welcome your inquiries.
We offer high grade Alloy 400 Plate at affordable price. These Alloy 400 Plate are manufactured using finest grade raw material available to ensure international quality. These Alloy 400 Plate are available in different shape size and thickness according to the needs of our customer. Owing to highly experienced group of qualified professional and use of latest technology machinery, MD Exports LLP have supplied high quality Alloy 400 Plate and profiles to customers throughout the worldwide.
As well as being available from stock all Alloy 400 Plate can be cut to size and shape according to your fabrication and design requirements and all work is governed by our independently accredited and regularly audited quality systems.Our Alloy 400 Plate are sourced from the highest quality steel manufacturers in the world and, like all our suppliers, these manufacturers have been vetted and assessed by our procurement team.
What is Alloy 400 Plate ?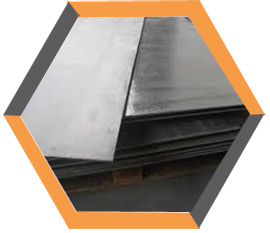 Alloy 400 (UNS N04400) is a ductile nickel-copper alloy with resistance to a variety of corrosive conditions. The alloy is most frequently specified in environments ranging from mildly oxidizing through neutral, and in moderately reducing conditions. An additional application area of the material is in marine environments and other nonoxidizing chloride solutions.The alloy has a long history of use as a corrosion resistant material, dating back to the early twentieth century when it was developed as an attempt to use a high copper content nickel ore. The nickel and copper contents of the ore were in the approximate ratio which is now formally specified for the alloy.
As with commercially pure nickel, Alloy 400 is low in strength in the annealed condition. For this reason, a variety of tempers are used which have the effect of increasing the strength level of the material.Alloy 400 is more corrosion resistant than commercially pure Nickel (UNS N02200) under reducing conditions, and more resistant than refined copper alloys under oxidizing conditions.
In moderately reducing acids, neutral or alkaline solutions, Alloy 400 may be considered for use. The alloy is resistant to most alkalies, salts, organic substances and atmospheric conditions. Alloy 400 is a consideration for cooler alkaline caustic conditions, although high temperature, high stress and high concentrations of caustic have produced caustic stress corrosion cracking in the material. The alloy is used in reducing acids like sulfuric and hydrochloric, especially in the absence of aeration and oxidizing species.
Alloy 400 Plate Grade and Specification
| | |
| --- | --- |
| Standard | ASTM,AISI, AMS,MLS,EN,JIS,DIN,GOSTASTM / ASME SB 162 UNS 2200 (NICKEL 200) / UNS 2201 (NICKEL 201 ASTM / ASME SB 127UNS 4400 (MONEL 400) ASTM / ASME SB 424 UNS 8825 (INCONEL 825) ASTM / ASME SB 168 UNS 6600 (INCONEL 600) / UNS 6601 (INCONEL 601) ASTM / ASME SB 443 UNS 6625 (INCONEL 625) ASTM / ASME SB 574 UNS 10276 (HASTELLOY C 276) ASTM / ASME SB 462 UNS 8020 (ALLOY 20 / 20 CB 3) |
| Thickness | 1.2-100mm |
| Width | 1000-1500mm |
| Length | 1000-6000mm |
| Surface | 2B, No.3, No.4, HL, BA, 8K |
| Manufacturing process | Hot rolled, cold rolled |
|  Grades Available | A330 Plate,Alloy 20 Plate, Alloy 400 Plate, Alloy 625 Plate, Alloy 825 Plate, Hastelloy B-2 Plate, Hastelloy B-3 Plate. Hastelloy C-22 Plate, Hastelloy C-276 Plate, Hastelloy X Plate, Incoloy 800 Plate, Incoloy 825 Plate, Inconel 600 Plate, Inconel 601 Plate, Inconel 617 Plate, Inconel 622 Plate, Inconel 625 plate, Inconel 690 Plate, Inconel 718 Plate, Inconel 800 Plate, Monel 400 Plate, Monel K500 Plate, Nickel 200 Plate, Nickel 201 Plate, Nicrofer 59 Plate |
| Packing | bubble bag and plywood pallet or according to the customers' requirements. |
| Export To: | Saudi arabia, Kuwait, Qatar, Oman, Yemen, UAE, Iran, Turkey, Kazakhstan, Greece, Singapore, Thailand, Indonesia, Vietnam, South Africa,South America,Brazil, India, Australia, Egypt. |
Alloy 400 Plate Properties
Chemical Properties Of
Alloy 400 Plate
| | | | | | | | | |
| --- | --- | --- | --- | --- | --- | --- | --- | --- |
| C | Mn | P | S | Si | Al | Ni + Co | Cu | Fe |
| 0.10 | 0.50 | 0.005 | 0.005 | 0.25 | 0.02 | Balance* | 32.0 | 1.0 |
Mechanical Properties Of
Alloy 400 Plate
Properties Applicable to Plate

Yield Strength

Ultimate Tensile Strength

Elongation percent in 2″

Elastic Modules (E)
psi
(Mpa)
psi
(MPa)
(51 mm)
psi
(MPa)
35,000
(240)
75,000
(520)
45
26 x 106
(180)
High Nickel Alloy Plate Stock
Alloy 400 Plate Processing
The majority of normal processing can be performed on Alloy 400 Plate
MD Exports LLP Offers Following Processing for Alloy 400 Plate :
Price of Alloy 400 Plate
Typical Application of Alloy 400 Plate
Boilers
Calorifiers
Columns
Dished Ends
Filters
Flanges
Heat exchangers
Pipelines
Pressure vessels
Storage tanks
Valves
Alloy 400 Plate Packing & Shipping
Each order is packaged according to the customer' s standards including preparation for export such as wooden case, pallet or according to customer's requirement All shipping documentation is provided for Alloy 400 Plate delivery from mill to customer.
Every assignment begins with a visit of our experienced sales representative who assesses the volume / weight of the belongings and brief the client about the nature of packing required as well as various documentation formalities when moving from India.
Supply Area :
We Supply Our Alloy 400 Plate to various countries like Saudi arabia, Kuwait, Qatar, Oman, Yemen, UAE, Iran, Turkey, Kazakhstan, Greece, Singapore, Thailand, Indonesia, Vietnam, South Africa,South America,Brazil, India, Australia, Egypt.
Alloy 400 Plate Inventory
Alloy 400 Plate Application Industries
MD Exports LLP offers a broad range of Alloy 400 Plate through a worldwide network of stock-keeping branches.these Alloy 400 Plate is use in various industries like:
Fertilizers Industry
Aerospace Industry
Nuclear Power Plant Industry
Chemical Industry
Oil & Gas Industry
Refineries Industry
Petrochemical Industry
Paper Industry
MD Exports LLP inc is largest suppliers of Alloy 400 Plate. we are supplying Alloy 400 Plate in Saudi arabia, Kuwait, Qatar, Oman, Yemen, UAE, Iran, Turkey, Kazakhstan, Greece, Singapore, Thailand, Indonesia, Vietnam, South Africa,South America,Brazil, India, Australia, Egypt.we assured our client that we are standing behind our product which we have supplied as well as we issued a quality certificate along with our product which we manufacture supplies and exports
we are also manufacturers, suppliers, exporters and stockists of Stainless Steel plate, Quenched & Tempered Steel plate , Pressure Vessel Steel plate, High Strength Steel plate, High Nickel Alloy plate, HIC plate, Corten Steel, Clad plate, Alloy Steel plate
Available Plate Stock
Our Global Network
Contact MD Exports LLP Steel Alloys today for a best offer & competitive quotation..
Call:
Email:

[email protected]